---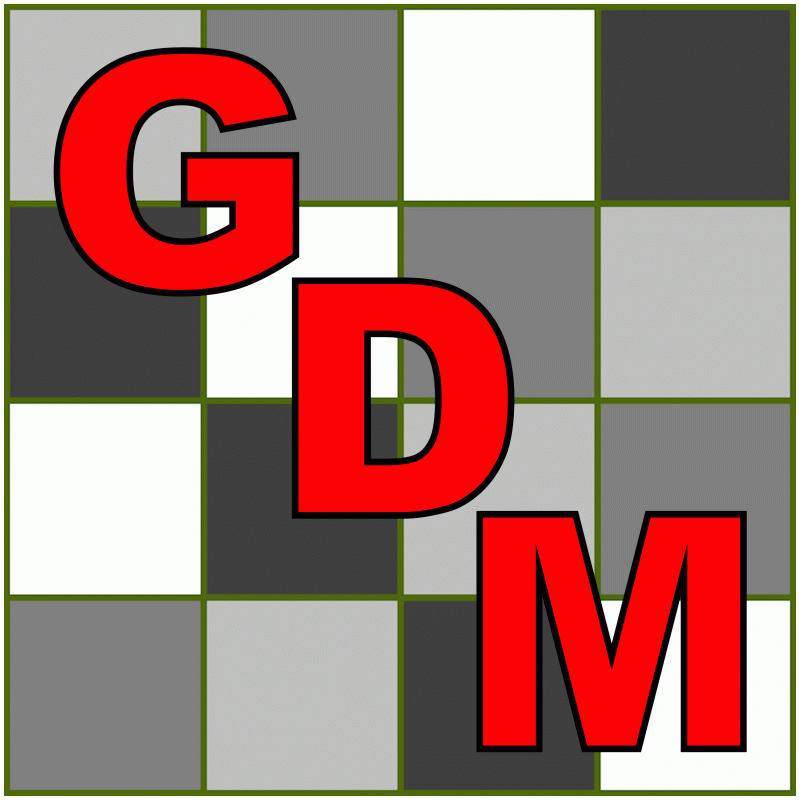 ---
Gylling Data Management, Inc. (GDM) has been in business since 1982. Our clientele are people involved with conducting and managing agriculture research. See
GDM Overview
(pdf)
for information about GDM and our products.
ARM (formerly called Agriculture Research Manager) has "grown" from our first product, which was initially released in 1982. ARM versions are identified by year, such as ARM 2015, identifying the research season for which the version was prepared.
ARM ST (Summary Across Trials) is a multi-trial summary option that is based on a program first released in 1986 (formerly called Summary Across Studies).
ARM Tablet Data Collector, our newest product, is a Windows 8 tablet computer running ARM with special tablet features for touch-based entry, direct photo capture, and reading GPS coordinates.
ARM TD (ARM Trial Database) is a relational Access database for storing and retrieving trials.
ARM was the first software to export and import data using the "Electonic Data Exchange" format defined by the National Agricultural Chemicals Association (NACA) in the 1980s and to adopt "Standardized Agricultural Research Terminology" proposed by NACA for describing research trials. The software also supports the governmental requirements and guidelines of several countries for Good Laboratory Practice (GLP) and Good Experimental Practices (GEP).
The primary focus of GDM is to create, market, and support software for managing agriculture research trials. Traditionally the software was used with research related to herbicide, insecticide, fungicide, seed/variety, fertilizer, general non-chemical, nematicide, and plant growth regulator studies.
When a company decides to use GDM products, we work closely with appropriate people in that company to ease the transition to a new and better way of handling data.
We routinely consult on integrating ARM data into corporate information management systems.
We encourage and assist with training people in the company to become experts in using our software. This enables companies to be more self-sufficient by using in-house expertise to provide on-going staff training and answer routine operation questions.
We also train small groups at our office in Brookings, South Dakota USA, and will provide training at other locations if desired.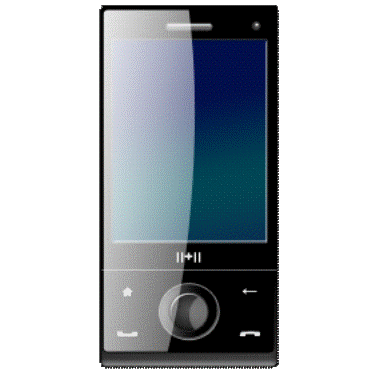 Software written by GDM is an industry standard for managing pesticide research data. The ARM software family is used worldwide in 80 countries. Major corporate customers are:
Acadian Sea Plants LLC
Arysta Life Science
BASF
Bayer CropScience
Chemtura Agrosolutions
Dow AgroSciences
FMC Ag Products Group
Gowan Company
Helena Chemical Company
Makhteshim Agan
Monsanto Agricultural Group
Novozymes Biologicals
Nufarm
Sumitomo Chemical and Valent
Syngenta
Tessenderlo Kerley
The Mosaic Company
The Scotts Company
United Phosphorus, Inc.,(UPI)
Zelam
A number of other companies marketing plant protection products throughout the world use one or more licenses of our research data management software.
Over 1000 researchers at universities, government, and private research farms use ARM to manage and report their data. Some of the public institutions using ARM are:
Adama Agriculture
Agriculture and Agri Food Canada
Alberta Agriculture
Auburn University
Clemson University
Colorado State University
Cornell University
Donald Danforth Plant Science
Iowa State University
Kansas State University
Lithuanian Institute of Agriculture
Louisiana State University
Michigan State University
Mississippi State University
Montana State University
New Mexico State University
North Carolina State University
North Dakota State University
Ohio State University
Oklahoma State University
Oregon State University
Pennsylvania State University
Purdue University
PMC - AAFC
South Dakota State University
Texas A&M AgriLife
U.S. Department of Agriculture
University of Arizona
University of California
University of Delaware
University of Florida
University of Georgia
University of Guelph (Canada)
University of Idaho
University of Massachusetts
University of Minnesota
University of Missouri
University of Nebraska
University of Saskatchewan (Canada)
University of Tennessee
University of Wisconsin
University of Wyoming
Utah State University
Virginia Tech
ARM software manages agriculture research trials throughout the entire research season. It is designed to manage and summarize on a single-trial basis. The ARM is most beneficial for field and greenhouse researchers. Ongoing ARM enhancements have made the software a useful tool for a broad range of agricultural disciplines.
ARM ST (Summary Across Trials) is an add-in option for the ARM program to summarize ARM trials across locations and years. ARM ST will average results for trials based on a common protocol or treatments of interest. ARM ST aids in planning research trials by scanning for trials using a specific treatment or group of treatments and then listing all assessments for those treatments.
TDC
(Tablet Data Collector) is a Windows 8 touch tablet computer plus the Tablet Data Collector add-in running within ARM version 9.2014 or newer. Use TDC to record all trial information at the trial site directly into the actual ARM trial.
ARM TD
(Trial Database) is a relational Access database for storing and retrieving trials based on standard "GDMDef" ARM study definitions. ARM directly exports and imports trials in the database, and Microsoft Office™ products can also connect to import and report information.
We believe that customer support is very important. We appreciate receiving suggestions for program improvements from our customers, and want to solve any problems that may occur. Customer comments are a major source of ideas for new features in our software updates.

The ARM program is designed to be understandable for people with limited computer experience. ARM offers many data entry aids such as using validation lists to minimize typing. If people understand agricultural research, they usually have few problems in learning to use Gylling Data Management's software.
We encourage our customers to contact us when they have questions. People who purchase our software also obtain our commitment to provide quality products and we back them up with free customer service on the
current versions
of our software.
Authorized distributors market and support the GDM family of software products for the following countries: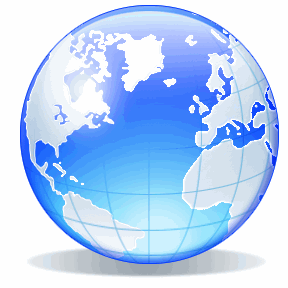 Argentina, Austria, Bangladesh, Belarus, Belgium, Bolivia, Brazil, Bulgaria, Chile, China, Colombia, Costa Rica, Croatia, Czech Republic, Denmark, Dominica, Ecuador, Egypt, El Salvador, Estonia, Finland, France, Germany, Greece, Guatemala, Guyana, Honduras, Hungary, India, Indonesia, Israel, Italy, Ireland, Ivory Coast, Japan, Kenya, Korea, Latvia, Lithuania, Luxembourg, Malaysia, Malawi, Martinique, Mexico, Morocco, Namibia, Nepal, Netherlands, Nicaragua, Nigeria, Norway, Pakistan, Panama, Paraguay, Peru, Philippines, Poland, Portugal, Puerto Rico, Romania, Russia, Serbia, Sri Lanka, South Africa, Slovenia, Slovak Republic, Spain, Sweden, Switzerland, Thailand, Tunisia, Turkey, Uganda, Ukraine, United Kingdom, Uruguay, Venezuela, and Zambia.
We market ARM and ARM ST on a per-copy basis, with an accumulative diminishing pricing structure. Each ARM license is custom-built with client's name and company.
Investigator name can be up to 38 characters
Company name can be up to 60 characters (2 lines) including spaces.
Contact GDM for current pricing information on a particular product.
One condition of providing our substantial discounting is that we request that all routine contacts be limited to one or two company people. There needs to be consensus within a company before we receive any requests for changes. Also, many of the questions that users have in a company are not on how to use GDM software, but how to use the software in a manner that obtains useful information for the company. This is different for each company and each customized software installation. Thus, a company is best served when it has a strong computer/research support group for GDM software.
Steven R. Gylling, Ph.D. is the CEO and original program author of ARM, ST (Summary Across Trials), several data exports and imports, and data collector software.
He has conducted plant science research and worked with research data management since 1972. His Ph.D. is in Agronomy, with emphasis on weed control. He has worked at South Dakota State University as a weed researcher, state pesticide impact assessment coordinator, and Cooperative Extension Service computer specialist.
Steven has provided on-site ARM training and support to nearly every major global supplier of plant protection products. Since 1985, he has given many presentations on electronic data management at regional or national and international scientific society meetings, with more than 150 educational displays for 15 different societies in United States, Canada, South Korea, England, Scotland, Denmark, Germany, Australia, Czech Republic, and India.
Steve received the WSSA Industry Award 2013, and APS Excellence in Industry Award in 2014.
Fran O. Gylling, M.Ed. is the Chief Fiscal Officer and Technical Support Manager, who works with customer software support, processing orders, beta testing, and writing program documentation.
Kyle Kepner, M.S. is the Chief Operating Officer, who is a key member of the senior management team, reporting directly to the CEO.
His M.S. is in Economics with B.A. degrees in Agricultural Business and Agricultural Economics.
He has an extensive research and sales background dating back to 1997, starting with research roles within the South Dakota State University Plant Science Department, Station Manager/Assistant Corn Breeder Role for AgReliant Genetics (2003 - 2011), and most recently was the Product Manager for Wensman Seed Company.
During his time with Wensman Seed Company, he implemented an extensive training program for internal personnel and field representatives. He also implemented an advanced hybrid testing model utilizing industry accepted geospatial testing methods.
Kyle has a strong belief in innovation at all levels of the research process.

Margaret Kappenman, B.A. is the Chief Development Officer, who supervises the design, implementation, testing and distribution of all software development projects.
Dan Fitzpatrick, B.S. is a Programmer Analyst who works on ARM and ARM ST development.
Peter Claussen
, M.A. is a Biometrician who works with statistical analysis with R and experimental design.
Chris Smith, B.S. is a Programmer Analyst who works on ARM and TDC development, and study definition development.
Matt Elsinger, B.S. is a Software Support Specialist who develops documentation and automated testing scripts, and provides client support.
Organization Membership
GDM proudly supports the following organizations as a corporate sustaining member:
| | |
| --- | --- |
| American Society of Agronomy | International Weed Science Society |
| American Society of Horticultural Sciences | Weed Science Society of America |
| Americal Phytopathological Society | North Cental Weed Science Society |
| Entomology Society of America | Southern Weed Science Society |
| Canadian Weed Science Society | Eastern Weed Science Society |
| National Alliance of Independent Crop Consultants | Western Weed Science Society. |
Contact Us