---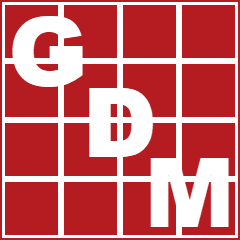 ---
GDM has been in business since 1982. Our clientele are people involved with conducting and managing agriculture research.
ARM (formerly called Agriculture Research Manager) has "grown" from our first product, which was initially released in 1982. ARM versions are identified by year, such as ARM 2015, identifying the research season for which the version was prepared.
ARM ST (Summary Across Trials) is a multi-trial summary add-in that is based on a program first released in 1986 (formerly called Summary Across Studies).
ARM TDCx (Tablet Data Collector), our newest product, is designed to efficiently record all trial information at the trial location directly into the actual ARM trial, on a touch-enabled Windows tablet or laptop.
ARM TD (ARM Trial Database) is a relational SQL Server database for storing and retrieving trials.
ARM supports global standards such as EPPO species codes, growth stage codes including BBCH, VR, and Feekes, and Standard Agricultural Research Terminology (SART codes). The software also supports the governmental requirements and guidelines of several countries for Good Laboratory Practice (GLP) and Good Experimental Practices (GEP).
The primary focus of GDM is to create, market, and support software for managing agriculture research trials. Our software is used with research related to herbicide, insecticide, fungicide, seed/variety, fertilizer, nematicide, and plant growth regulator studies.
When a company decides to use GDM products, we work closely with appropriate people in that company to ease the transition to a new and better way of handling data.
We routinely consult on integrating ARM data into corporate information management systems.
We encourage and assist with training people in the company to become experts in using our software. This enables companies to be more self-sufficient by using in-house expertise to provide on-going staff training and answer routine operation questions.
We also train small groups at our office in Brookings, South Dakota USA, and will provide training at other locations if desired.
ARM software is an industry standard for managing agricultural research data. The top 10 Agro-Chemical companies in the world depend on ARM software.
Trusted by researchers and scientists at universities and private research farms, ARM is used in nearly 100 countries worldwide.
We believe that customer support is very important. We appreciate receiving suggestions for program improvements from our customers, and want to solve any problems that may occur. Customer comments are a major source of ideas for new features in our software updates.

The ARM program is designed to be understandable for people with limited computer experience. ARM offers many data entry aids such as using validation lists to minimize typing. If people understand agricultural research, they usually have few problems in learning to use GDM software.
We encourage our customers to contact us when they have questions. People who purchase our software also obtain our commitment to provide quality products and we back them up with free customer service on the current version of our software.
Authorized distributors market and support the GDM family of software products for the following countries: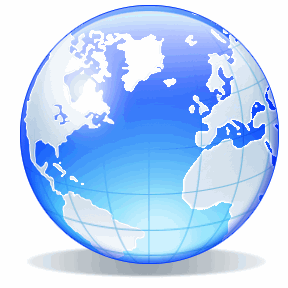 Albania, Algeria, Argentina, Australia, Austria, Bangladesh, Belarus, Belgium, Bolivia, Brazil, Brunei, Bulgaria, Burkina Faso, Cambodia, Chile, Colombia, Costa Rica, Croatia, Cyprus, Czech Republic, Denmark, Dominica, Ecuador, Egypt, El Salvador, Estonia, Finland, France, Germany, Greece, Guadeloupe, Guatemala, Guyana, Honduras, Hungary, India, Indonesia, Israel, Italy, Ireland, Ivory Coast, Japan, Kenya, Korea, Laos, Latvia, Lithuania, Luxembourg, Macedonia, Malawi, Malaysia, Martinique, Mexico, Morocco, Myanmar, Namibia, Netherlands, New Zealand, Nicaragua, Nigeria, Norway, Pakistan, Panama, Paraguay, Peru, Philippines, Poland, Portugal, Puerto Rico, Romania, Russia, Serbia, Singapore, Sri Lanka, South Africa, Slovenia, Slovak Republic, Spain, Swaziland, Sweden, Switzerland, Thailand, Tunisia, Turkey, Uganda, Ukraine, United Kingdom, Uruguay, Venezuela, Vietnam, and Zambia.
Kyle Kepner
, M.S. is the Chief Executive Officer.
His M.S. is in Economics with B.A. degrees in Agricultural Business and Agricultural Economics.
He has an extensive research and sales background dating back to 1997, starting with research roles within the South Dakota State University Plant Science Department, Station Manager/Assistant Corn Breeder Role for AgReliant Genetics (2003 - 2011), and most recently was the Product Manager for Wensman Seed Company.
During his time with Wensman Seed Company, he implemented an extensive training program for internal personnel and field representatives. He also implemented an advanced hybrid testing model utilizing industry accepted geospatial testing methods.
Kyle has a strong belief in innovation at all levels of the research process.

Margaret Kappenman, B.A. is the Vice President & Chief Development Officer, who supervises the design, implementation, testing and distribution of all software development projects.
Dan Fitzpatrick, B.S. is a Programmer Analyst who works on ARM and ARM ST development.
Peter Claussen
, M.A. is a Biometrician who works with statistical analysis with R and experimental design.
Chris Smith, B.S. is a Programmer Analyst who works on ARM and TDCx development, and study definition development.
Matt Elsinger, B.S. is a Software Support Specialist who provides client support and training, and develops documentation and automated testing scripts.
Dawn Waterman is a Sales and Marketing Specialist who works closely with new and existing customers, associations, and societies to further advance the use of GDM services and software in the marketplace.
Michelle Nelson, B.S. is a Client Success Manager who provides training based on client needs to ensure successful implementation of ARM software.
Thomas White, M.S. is a Programmer Analyst who works on ARM geospatial development.
If you have any comments, questions, or suggestions, please feel free to contact us through our
Write To Us
form.